Current sponsorship partners
See the companies who are our sponsorship partners.
Business sponsors
DMHStallard - sponsoring our corporate property theme

DMH Stallard is an award-winning law firm with a commitment to innovation and creativity. We are passionate about winning and passionate about client care - as a result we have one of the highest levels of repeat business in the industry.
From client-focused technology platforms and transparent pricing structures to non-legal account planners and managers, we make it our business to know your business, delivering results and adding value whether you're an established market leader or an ambitious start-up.
Built on our long-term relationships with businesses and individuals, our Guildford office focuses on Surrey's business community, the needs of the region's entrepreneurs and individuals looking for advice which calls for experience and a strong commitment to client service. Clients enjoy a partner-led service with same day response, clear communication and advice tailored to meet their objectives.
Key Business Services
Banking and finance
Corporate and commercial
Dispute resolution
Employment
Planning and environment
Property asset management
Real estate
Technology and intellectual property
---

Guildford Harbour Hotel and Spa, has a prime position in the heart of the town, and is Guildford most centrally located hotel, perfect for business or leisure.
This 183 bedroom hotel features two stylish restaurants. Harbour Hotels signature and award winning seafood restaurant, The Jetty and HarBAR, all day dining at it's best. You'll also find the vibrant Long bar and Long Bar Late serving and array of delicious cocktails, wines, spirits and beer as well as tasty lite bites. Perfect for that impromptu after work drink or night out. When the sun is shining head outside for a spot of alfresco dining on the terrace. This luxury 4* hotel, is also home to a state of the art gym and indulgent HarSPA, offering an array of treatments and spa day experiences.
---
Kyan - headline sponsor of the Guildford Innovation Awards

We are a digital agency creating products, platforms and applications for clients, whether they're established, global brands or entrepreneurial startups. We focus on software engineering, branding and user testing, and achieve this with a team of 38 people from our high-tech studio in the heart of Guildford.
---
Stevens and Bolton - sponsors of our business entrepreneurs' theme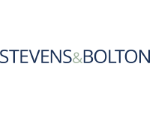 Every new business needs a great idea, great people and sound advice. Stevens & Bolton is a full-service law firm, based in Guildford, Surrey. We are passionate about working with entrepreneurs to help them start their businesses and grow them towards successful exits.
We believe we are best able to support owner managers and entrepreneurial businesses through broad, long-term relationships throughout their lifecycle - from idea to exit. This takes us beyond technical legal advice - our experienced and commercially aware lawyers often act as sounding boards and can introduce you to a variety of recommended specialist advisers and other suppliers.
Budgetary certainty is an understandable priority for most fast-growth businesses and we are used to offering fixed prices and carefully scoped advice, to tackle legal issues as efficiently and effectively as possible.
For further information about how we can help your business, please visit the Stevens and Bolton website. We are proud to be working with Guildford Business Growth to support local businesses.
---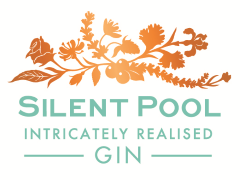 Silent Pool Distillers is an artisan distillery located on the Albury Estate, nestled at the foot of the Surrey Hills.With an authentic approach to distilling, their expert distillers have created a delectable portfolio of spirits including gins, vodkas, and liqueurs, along with their award winning Silent Pool Gin.
Founded in the Spring of 2014, and licensed later that year, the Surrey based distillery was set up by a group of friends drawn by a common passion for craft distilling and a shared vision of creating premium spirits with uncompromising quality. Like all of their spirits, Silent Pool Gin is crafted with exceptional care, using the very finest botanicals from nature to capture the essence and sprawling beauty of the Surrey Hills.
With the drive to expand their presence both nationally and internationally, Silent Pool Distillers have recently opened the doors to their new still house; a converted farmhouse built on the back of their original distillery. The new extension contains an 1800L, custom made copper still, 5 times the size of their original still Juliet, allowing the company to keep up with the current and increasing global demand.
Unlike many other distilleries, Silent Pool Distillers proudly bottle their spirits onsite ensuring that each product is entirely crafted within the four walls of the distillery. Certainly worth the effort to create a range of delicate, complex and award winning spirits that are rolling out across the globe.
The distillery, once a cluster of dilapidated farm buildings, is now a popular site for visitors. Nestled on the banks of the spring-fed Silent Pool, the distillery is open to visitors 7 days a week, Monday-Saturday 9:30-17:00, Sundays & Bank holidays 10:00 - 16:00. You can even immerse yourself into the world of Silent Pool Distillers with one of their distillery tours, from floral workshops to walking gin tours, there really is something for everyone.
Related pages