£150 Council Tax rebate to support households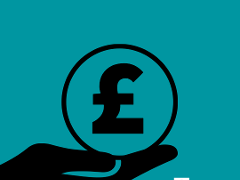 If you live in a property in council tax bands A to D, you are likely to receive a one-off payment of £150 from the Government to help with rising energy costs. The rebate will not need to be repaid.
Leader of the Council, Cllr Joss Bigmore, said: "Following the COVID-19 pandemic, a rise in demand for energy has meant energy prices have increased. Over the past year, the price of gas alone has quadrupled. With the effect being felt by households across the UK, including here in Guildford, the government is providing financial help."
The Government has announced that the £150 payment will be made between April 2022 and 30 September 2022.
If you pay council tax by direct debit, in most cases, the rebate will go directly into your bank account. If you don't already pay by Direct Debit, sign up now so your rebate is paid as quickly as possible. You can do this by registering for a MyGuildford account.
If you do not pay council tax via Direct Debit, we will confirm how the rebate will be paid to you. Please do not contact us to chase this payment, we will be in touch with you. We will process the payments as soon as possible.
To be eligible for a £150 council tax rebate, households must be living in a property valued in council tax bands A to D as their main home. The property must not be exempt from council tax or a second home. Only one payment will be made per household.
The Government has also provided us with limited funds to make some discretionary payments. These are for those struggling with energy bills who live in bands E to H. Details of who will qualify will be available soon.
The latest information is available on our website.
Read more about the Council tax energy rebate on the Government website.