We are improving customer experience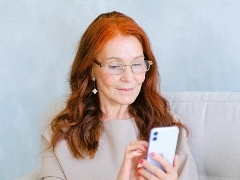 Over the last five years we have made many changes to improve customer's digital experience. We are continuing to develop and improve our online services as well as strengthening our customer service phone line.
Last year we launched MyGuildford, an online portal where customers can get in touch with us, stay up to date and find out information whenever and wherever they are. There are now more than 35,000 residents who have registered to use MyGuildford.
Councillor John Redpath, Lead Councillor for Customer Services, said: "Customer service is really important to us. We know many of our customers are experiencing delays when calling our customer services and we are very sorry. We are recruiting to our team and training our staff so we can offer a better service. From 19 April we are changing our phone line hours to 8.30am-4pm to allow time for training over the coming months.
"We are developing and improving our digital service to offer even more to customers. We want customers to find our website both easy and convenient to use so they choose to contact us online first. In fact we have an ambitious target of 75% of all contact with customers to be through our website. Our aim is to improve our online digital offer, leaving the phone lines free for residents who may be vulnerable and those without access to the internet.
"Through our online services customers can contact us in the comfort of their own home, or on a bus, or waiting to pick up their children. Customers can check on the progress of their enquiries, see their Council Tax or Business Rates bills, find out when their bin collection day is, apply for services, and report common problems. Using a MyGuildford account is helpful to save time and not have to put in the same details over and over again, but we do offer services directly on our website too. Customers can report an issue, make requests, track progress and pay bills anytime on our website. Online is the fastest and easiest way to contact us with any queries."
We are committed to having fully trained staff available to support residents both online and over the phone and will be investing time to make sure this is the case. If you are unable to find the answer online or require further support you can contact us by phone on our revised hours between 8.30am to 4pm Monday to Friday.
Cllr Redpath continued: "Our residents told us for years that they want to contact us in different and more modern ways. We listened and built MyGuildford. We are using customer reviews of our website to make more improvements and in early May we will be carrying out a user review of our website at Guildford Library."