Arts development and public art
A public consultation in 2017, which gathered the views of residents, artists, community groups and people working in the arts, has helped to shape our Arts Development and Public Art strategies. These strategies aim to harness the potential of the arts to make genuine and meaningful impact in the lives of our residents and communities.
What is public art?
Public art involves artists and craftspeople in the design of artworks in the public realm, which is any open space or public building that is free to access. The best public art is designed for its location, with the input of local people and with the artist involved from early in the process.
We have a variety of public artworks in our borough, including sculptures, street furniture, lighting, temporary installations, performances and processions.
An interactive online map of public art in the borough will be available soon.
How to report an artwork needing repair
It is important to celebrate and care for our artworks so that everyone may benefit from them. Please contact the Arts Officer on 01483 444767 or artsdevelopment@guildford.gov.uk to report any borough public art needing maintenance.
Five year plan for public art
The
Arts Development Strategy [2.83MB] and
Public Arts Strategy [2.89MB] offer a five year plan (2018 to 2023) to help us meet the needs of residents, customers and the community and increase opportunities for arts activities, partnerships and funding.
As well as raising the profile of the arts and highlighting how they contribute to health and wellbeing, society and the economy, the strategies will also help artists and organisations to plan fundraising and projects.
Public art helps create unique places where people want to live, work and play. Our public art strategy identifies key opportunities and includes guidance on how to work with artists to create great public art.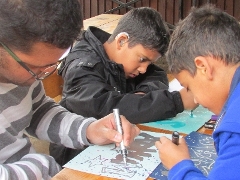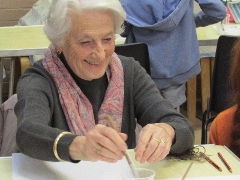 Action plans and reviews
A series of action plans have been created which will be reviewed with stakeholders every year.
Related pages
Translate
Twitter feed
Follow