You are here:

Sweeper schedules
Sweeper schedules

Large sweepers carry out mechanical sweeping on main routes on a monthly basis. Most adjoining roads are swept every three months.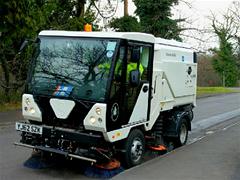 A small sweeper attends to residential roads three times a year.
Leaves are collected on the normal sweeping schedule, although we hire in more equipment in the autumn and winter to deal with this. Most of the leaves we collect are composted. Certain roads within the borough receive special treatment during the autumn because of the size and number of trees.
Large sweeper schedule map
Please click on the purple routes in the map for further information.