You are here:

Your Stories, Your Museum - funded by Arts Council England
Your Stories, Your Museum - funded by Arts Council England
Through 'Your Stories, Your Museum' project we want to get more local people involved in planning for the future, to help choose the Guildford stories that Guildford Museum will explore in new displays, activities, events, and to hear from anyone interested in becoming a volunteer.

The project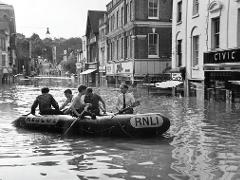 We are delighted to have been awarded a grant from Arts Council England (ACE), from its Museum Resilience Fund, for our "Your Stories, Your Museum" (YSYM) project. This will enable us to build our relationships with the town, the borough and to work with our local community to develop offers that meet local needs and interests.
This project is complementary to the Museum and Castle architectural scheme in helping us create a lively community museum for the 21st century in our redeveloped site.
Your Stories, Your Museum is a major community engagement project that will get more local people involved with the life, work and future of Guildford Museum.
We will be hosting different events and exhibitions, within the museum and out in the community, working with local people to identify the big Guildford stories and use these to explore in new displays, and try out different ways of telling those stories so that they appeal to a range of visitors. Informing what we do, why, and how we are doing it is a vital part of this project.
Gathering memories and stories
As part of the project we are now gathering memories and stories relating to Guildford's past and present. We hope as many people as possible will give us their answers to the following key questions:
What makes Guildford Guildford? A good talking point!

What's your strongest memory of life in Guildford?

What's the biggest Guildford story that's happened in your lifetime?
Please send us your answers to these questions or drop by the museum and add these to our Your Stories corner.
YSYM events
We will be at events in Guildford and the surrounding areas, talking to residents and visitors. See what we have done so far below or check this page and our social media for any future event updates.
What we've done so far
Check out ourprevious events.
Image - Guildford High Street in flood, 1968. ©Photograph taken by Thomas A Wilkie FRPS AIBP
The Discovery Table is here!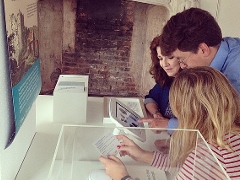 What is the Discovery table?
It's where we are trying out different ways of sharing information and stories about the objects in our collections. You can
read a text, use a touch screen, listen to an audio description or try a creative activity.
Try these out and then let us know how you prefer to receive information about the object on display. The responses from all our visitors will help select the ways in which information is presented in the museum's future displays.
The Discovery Table can be found in the Discovery Lounge at Guildford Museum. This room has not been generally open to the public before now , so it is worth a visit!
Background page image: Guildford High Street in the snow, December 1962. © Photograph taken by Thomas A Wilkie FRPS AIBP

Related pages
Translate
Twitter feed
Follow