Countryside volunteering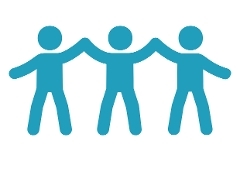 Spend the day getting hands on experience of land management and conservation works with our wardens
Corporate volunteering opportunities
Escape the office and spend a day in the countryside with our wardens. You will get hands-on experience of land management and conservation. All while having fun outdoors and building team relationships.
What's involved?
We welcome all groups of people. We have tasks to suit all abilities and group sizes. Previous experience is not necessary, just enthusiasm, a raincoat, and sturdy footwear.
During previous volunteer days we have completed a range conservation tasks. These include coppicing hazel in Weybrook and thinning birch in Chantry wood. We have also uncovered protected historic buildings in Chilworth. We will often have a bonfire to burn brash too, so no matter what the weather, it's a great day out.
On the day
volunteer sessions run from 9.30am to 2pm
conservation tasks are open to everyone 18 years and above
tools and personal protective equipment provided
explanation on how to use hand tools and why the task is being carried out
tea and coffee provided, please bring your own lunch
If you would like to take part in a volunteer session or discuss what tasks we have upcoming email countrysidevolunteers@guildford.gov.uk
Other volunteering opportunities
You can also volunteer with one of our site-specific groups. These are ideal for individuals or small groups with a love for the outdoors.
Pewley Downs volunteer group
Contact: pewleydownvolunteers@gmail.com
Site: Pewley Downs
Meet: at the top of Pewley Hill, by the allotment gates (GU1 3SW)
Task: various site management tasks.
When: first Saturday of the month at 10am
Snaky Lane volunteering group
Contact: 01252 331353
Site: Snaky Lane Nature Reserve, Ash
Meet: Snaky Lane Nature Reserve (GU12 5PT)
Task: various site management tasks
When: first Sunday of the month at 10.30am
Fox Corner volunteering group
Contact: info@foxcornerwildlife.org.uk
Website: http://www.foxcornerwildlife.org.uk (opens new window)
Site: Fox Corner Nature Reserve, Pirbright
Meet: Fox Corner Nature Reserve (GU3 3PW)
Task: various site management tasks.

Blackwater Valley Countryside Partnership
Contact: blackwater.valley@hants.gov.uk
Facebook page: www.facebook.com/blackwater.valley (opens new window)
Site: various sites along the Blackwater Valley
Task: various site management tasks.
When: weekday and weekend events