Why choose our building control service?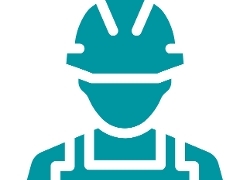 Our Building Control team make sure buildings in Guildford meet Building Regulations standards (opens new window) . They check building owners follow the rules for design and construction. The team consider factors like:
the health of safety of people in or around the buildings
energy and power efficiency
accessibility
Why choose us?
Our team provide a reliable and high-quality service at good value for money.
We can offer:
experienced and qualified staff who have worked on a variety of projects
detailed knowledge of the local area including ground conditions and site histories
an efficient inspection service (we can do a same day inspection if you contact us by 9:30am)
excellent value for money
access to professional advice and expertise before and during your application
proactive and strong working relationships with key organisations such as:

Surrey Fire and Rescue
LABC
local engineering firms

industry recognized quality assurance
an online submission service which is open 24 hours a day
competitive structural warranties

(opens new window)

and a complete range of complementary consultancy services

(opens new window)
Find out which award winning projects our team have supported
We're members of Local Authority Building Control (LABC) (opens new window) , the UK's leading national Building Control service. We take part in both:
the LABC Surrey network
the LABC partner Authority Scheme, where you can submit applications to us for work anywhere in England and Wales