Neighbourhood Planning Referendum for the West Clandon Area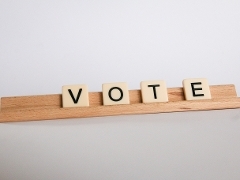 West Clandon residents can vote on the area's Neighbourhood Plan on Thursday 17 March 2022. Neighbourhood plans allow local people to have a say in how their neighbourhood will develop.
Following an independent examination last summer, we agreed with the examiner's recommendations to make specific changes to the Neighbourhood Plan and then to hold a referendum in West Clandon parish.
Leader of the Council, Cllr Joss Bigmore, said: "If a majority vote "Yes" in the referendum, then the plan will become part of the Development Plan for the borough. It will carry full weight in determining planning applications in the West Clandon Neighbourhood Area along with the council's Local Plan.
"Residents of the West Clandon area have until midnight on Tuesday 1 March to register to vote if they want to participate in the West Clandon Neighbourhood Plan referendum. The referendum is expected to happen on 17 March 2022. You can register online or by post to the Electoral Registration Officer at Guildford Borough Council, Millmead House, Millmead, Guildford, GU2 4BB."
Upcoming dates for the referendum:
5pm on Wednesday 2 March 2022: Applications, amendments or cancellations of postal votes and proxy amendments or cancellations need to have been received.
5 pm on Wednesday 9 March 2022: Applications to vote by proxy at this election need to have been received.
Find out if you are eligible to vote
Find out more information about neighbourhood planning in West Clandon
If you want to know more about the proposal for a neighbourhood plan, contact our Planning Policy Team at: planningpolicy@guildford.gov.uk.
Published on: 22 February 2022