Results of public toilet consultation announced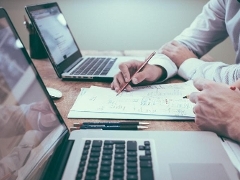 At the beginning of the year we asked residents, visitors and businesses to help us choose which of our 16 public toilets we should keep open. Over 2,000 people responded to our survey, telling us which locations were used most. The results confirmed our last footfall survey and helped us make a confident choice about which public toilets to close.
Allen House, Bedford Road and Farnham Road public toilets will all close on Monday 4 April, meaning the last day they will be open to use is Sunday 3 April.
We have come to an agreement with Ripley Parish Council, who will take on the cleaning and maintenance of Ripley toilets from Monday 4 April.
Councillor James Steel, Lead Cllr for Environment said:
"We wanted to make sure that we provide public toilets where they are needed most, and the facilities are run in the most sustainable way for the future.
"We would like to offer the sites to other organisations who are able and willing to take them on and run them as public toilets. If you are interested, please email us at toiletreview@guildford.gov.uk. We also want to increase the number of businesses across the borough who make their toilets available to the public and encourage them to join up to the national 'Use our Loos' initiative, run by the British Toilet Association. We would like to thank Ripley Parish Council for their swift decision to take on the cleaning and maintenance of Ripley toilets at an Extra-Ordinary Council meeting last week.
"It is a very difficult decision to make these closures, but we need to reduce how much we spend each year keeping public toilets open, as well as larger refurbishment costs that will be needed soon. Our Budget Survey in 2021 showed us that residents felt that public toilets were not where we should prioritise our spending.
"Despite being on track to achieve our target of £8million savings through our Future Guildford Transformation Programme, we need to save a further £6millon - 10% of our spending - over the next four years in Guildford to offset a substantial reduction in government funding and the costs of responding to the Coronavirus (Covid19) pandemic."
The results of the consultation, which lead to this decision, can be found on our website.

​