Secretary of State has approved improvements to the M25 junction 10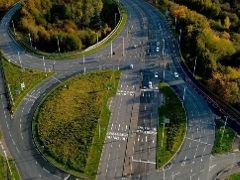 The Secretary of State has granted development consent for National Highways' application to make improvements to the junction that connects the M25 and A3 yesterday.
Leader of Guildford Borough Council, Cllr Joss Bigmore said: "The improvements to Junction 10 of the M25 will make an enormous difference to regular users of the A3 and M25. It is an ambitious project to improve the traffic flow to and from the M25 and the A3."
Full details of the Secretary of State's decision can be found on the Planning Inspectorate's website.
National Highways will be holding public information events in the local area in late June and early September. Residents can meet the team and ask questions. More details will be shared about these events by National Highways.