Celebrating one year of MyGuildford and our website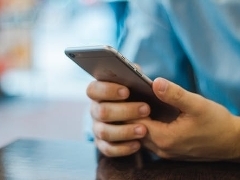 It's been a year since we launched our new website and MyGuildford portal. In that time, over 38,000 people have signed up to MyGuildford.
MyGuildford allows you to access our services 24/7. Through MyGuildford, you can report and track issues like missed bin collections and fly tipping. You can find details on nearby planning applications and your local councillors. You can also connect your Council Tax and Business Rates accounts to MyGuildford to manage them online.
MyGuildford is powered by industry leader Salesforce. It has allowed us to revolutionise how our residents and businesses interact with our services. It gives our customers more control and personalised access. Our website is a one stop shop for all our services.
As part of our ongoing work to improve our services, we're asking residents to help us make our website even better. Our Digital Team is running website user-testing sessions in Guildford Library every Tuesday (9.30am-1pm). We want to find out how customers interact with our website and answer any questions about our digital services. We'd love to see you there.
Lead Councillor for Customer Services, Cllr John Redpath said: "This anniversary is an important milestone for us as we continue to digitalise our services for residents and businesses. We made the change as part of our transformation programme Future Guildford to improve our services and customer care, future proof our organisation and make cost and efficiency savings.
"We created MyGuildford following feedback from residents to provide new ways to contact us, in addition to telephone and post. There are now over 38,000 residents who have registered for a MyGuildford account. 85% of people who have used MyGuildford have gone on to create a MyGuildford account.
"We are committed to a digital future that meets the needs and expectations of our customers and encourage everyone to sign up and create an account. There are many more exciting projects planned to make it as easy as possible to use our services digitally."