Changes to maintaining our grass verges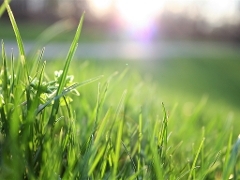 From 1 April 2023, Surrey County Council will be responsible for maintaining our grass verges.
This will include:
verge cutting
shrub bed maintenance
weed spraying
Surrey County Council's cutting season is April to September and there may well be less cuts than residents are used to in most areas.
Find out how less cuts help the wildlife and achieve a greener future
You will still see our vans out and about, cutting grass. We'll continue to cut grass on Guildford Borough Council owned land in residential areas from March 2023 onwards. These areas include communal gardens and green spaces. We also still directly look after a small amount of the verges. For questions about these areas, you can still contact us.
What happens after 1 April 2023?
If you have a concern about grass verge maintenance in your area, you should contact Surrey County Council.
We will not be able to help with questions about maintaining grass verges after this date.