Discover Guildford's secret Second World War connections in new exhibition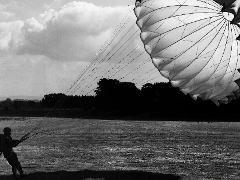 A new exhibition highlighting the work and agents of the Special Operations Executive (SOE) during the Second World War is coming to Guildford Museum. It opens on 11 November 2023 and runs until 13 April 2024.
This exciting temporary exhibition is being curated by the Secret WW2 Learning Network in partnership with Guildford Museum. The Friends of Guildford Museum are supporting the exhibition.
Find out about the agents trained at Wanborough Manor, and Winterfold, outside Cranleigh. People may have heard of famous agents like Violette Szabó and Odette Hallowes. In this exhibition, you'll discover the stories of more of the brave secret agents who deserve to have their stories told. People like:
Captain Willie Grover-Williams, a Grand Prix champion who had raced at Brooklands
Yvonne Cormeau, one of the most successful wireless operators. She sent over three hundred messages from occupied France, and
Brian Stonehouse, an artist who survived five concentration camps
Cllr Catherine Houston, Lead Councillor for Commercial Services, said:
"This promises to be a fascinating exhibition. Visitors will discover the secret locations used in the war that were within a ten-mile radius of Guildford. They'll also find out about secret agents who trained in the area and local people who worked with the SOE. Visit Guildford Museum's what's on page to find out more."
Highlights of the exhibition will include:
A Second World War radio set
Original uniform items of the First Aid Nursing Yeomanry - one of SOE's support organisations
A series of talks
Family friendly activities
The exhibition runs from Saturday 11 November 2023 until Saturday 13 April 2024.
Guildford Museum is open 12noon - 4.30pm from Wednesday to Saturday (last entry 4 pm).
Image (c) Newnham Collection
Published on 24 October 2023.