Playgrounds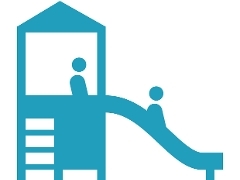 We have a range of exciting play equipment in our playgrounds across the borough. These include zip lines, sand pits, multi units and roundabouts.
Use our handy interactive map below to find your local playground.
You can view a larger version of this map.
When using playgrounds please remember:
most playgrounds are intended for use by those between 4 and 8 only (check local signage)
assistance dogs only in the playground
secure bicycles to the outside of the playground
no alcohol in playgrounds
high heeled shoes damage safety surfaces
We inspect playgrounds regularly to ensure they are clean and safe to use.
If you have any queries, please call 01483 505050 during in office hours.
Out of hours or emergencies, please call our Ranger service on 07880 784947.