You are here:

Guildford Borough's Big Draw
Guildford Borough's Big Draw
As part of this national drawing celebration, we hosted 10 free creative workshops for all the family. Run in partnership with local arts practitioners and venues, the workshops were designed to let you explore new and creative ideas.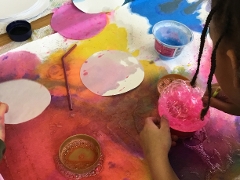 Taking the national Big Draw theme 'drawn to life' as a starting point, the event artists provided a range of free, accessible, high quality and creative activities across the borough.
The festival focused on letting loose, embracing happy accidents, discovery, and having fun through drawing in all its forms!
See what went on in 2019 by reading our
events programme [3.94MB] or take a look at the national Big Draw website.
Watch our short video on the Big Draw 2017 in Guildford.
You can also see some inspiring Big Draw videos on the The Big Draw website.
Feedback from Big Draw events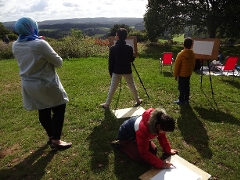 "Just a wonderful experience."
"Such a fantastic Idea! Had the loveliest morning stitching on a boat."
"Brilliant - very enjoyable."
"A lovely idea for all ages to get creative."
"Lovely to find free activities to do."
"Gave us some brilliant ideas to be able to do art at home."
Past participants, Guildford Borough's Big Draw.
How to sign up
To find out more about future Big Draw events, join the Big Draw mailing list by emailing: artsdevelopment@guildford.gov.uk.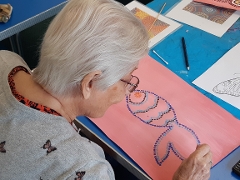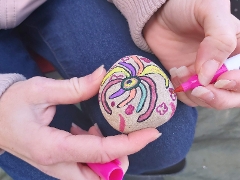 Related pages
Translate
Twitter feed
Follow
Links