Greenark - Stoke Park's Community Hall
Conveniently located on Stoke Park, the Greenark is a medium-sized hall which can be used for a variety of activities, including meetings, yoga classes and children's parties.
Hall details
Dimensions: length 11m, width 8m, height 2.7m, exhibition 88M².

Maximum seated capacity: 50 with ample chairs and tables (table size 121cm x 61cm).

Kitchen area, including small fridge, kettle (cups/saucers not provided).

Drop-down projector screen.

Projector available on request.

Onsite parking with three spaces within the complex for disabled users and a public car park at the rear of the building.
Greenark does not hold a licence for entertainment or alcohol.
Hiring the hall
The Greenark is available to hire:
Monday to Thursday 08:00am to 09:00pm
Friday to Sunday 09:00am to 07:00pm
Greenark is not available to hire on Christmas Day.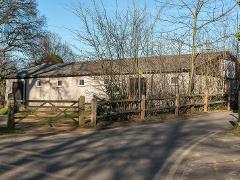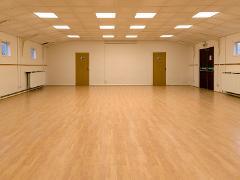 Pricing
Charges from April 2019 - March 2020
Business/commercial rate: £20.00 per hour or part.
Community rate: £17.00 per hour or part.
If you have any questions, wish to view the building, check availability please contact us via:
Email: parks@guildford.gov.uk
Telephone: 01483 444 718
Location
Greenark Community Hall, Lido Road, Guildford, GU1 1HB
Translate
Twitter feed
Follow
Contacts
About

Opening hours for the Parks and Leisure Services office are: Monday to Thursday 8.30am to 5pm; Fridays 8.30am to 4.30pm

Mobile

Ranger Team hotline: 07880 784947