You are here:

Building Control
Building Control
Our Building Control service is independent, impartial and not for profit.
Our highly qualified and experienced staff make sure that buildings are constructed to meet the standards set out in the Building Regulations.
We are committed to providing all our customers, from householders to major developers, with a proactive, efficient, reliable, high quality, value for money service.
We are members of Local Authority Building Control (LABC), the UK's leading national Building Control service and locally the LABC Surrey network. These networks help partnership working, sharing best practice and consistency in building regulation interpretation. We are also a member of the LABC Partner Authority Scheme where you can submit applications to us for work throughout England and Wales.
Based in a central location, our office is no more than 12 miles away from any site in the borough.
Why choose us?
We offer:
experienced and qualified staff - our professionally qualified and experienced team of Building Control surveyors have many years' experience between them working on a wide range of projects of all sizes and complexities.

detailed knowledge of the local area - being locally based, we have extensive knowledge of ground conditions and site history that can prove invaluable to the success of your project.

efficient inspection service - same day site inspection service (if you contact us by 9.30am on 01483 444545).

value - our service is charged at cost.

access to professional advice and expertise - we offer free pre-application advice and ongoing assistance through to completion of your application.

proactive and strong working relationships - we liaise closely with Surrey Fire and Rescue Service, LABC and also local engineering firms who provide us with advice on a range of structural matters.

quality - we continually monitor our performance and have achieved an industry recognised standard for Quality Assurance, ISO 9001:2008. In 2017-18 89.4% of our customers rated our service as good or excellent.

online submission service - our online submission service is available 24 hours a day and we provide a Building Control fee calculator for your application. Building Control applications can also be made online via the Building Control application service on the Planning Portal. Registration is easy and you can complete your application form, buy site location plans and upload supporting documents.

added value - we organise CPD seminars and training updates for local agents, architects, builders and contractors, aiming to inform attendees about important changes to building regulations and legislation. (CPD certificates are issued following attendance).

warranties and developer services - we can offer competitive structural warranties and a complete range of complementary services covering structural and fire engineering consultancy, acoustic testing, energy calculations through the LABC Warranty and LABC Consult.
Extending your home
Please see our useful guide on extending your home to help you with your project.
You can also find useful information for homeowners on the LABC website.
Building Control passes quality assurance audit
Well done to our Building Control team who successfully passed an external audit for quality assurance with no non-conformities raised by the auditor. The team retains its quality assurance accreditation with the auditors' conclusions as follows:
The long established robust system is well monitored, maintained and subject to identified/beneficial procedural improvements by committed proactive management and staff fully aware, understanding and supportive of system and its administration.
No service/applicant/process related concerns evident during surveillance audit. (within sampled reviews observed during audit). Department congratulated on commitment.
ISO is the international standard that provides the requirements for a Quality Management System that focuses on the effectiveness of Building Control's processes to meet customer requirements and also encourages continual improvement.
LABC South East Building Excellence Awards 2018
These annual awards celebrate excellence in all types of building projects and recognise collaborative working between designers, contractors, clients and local authority Building Control teams.
The 2018 Awards are now closed, if you have a project that you would like to enter for the next round of LABC South East Building Excellence Awards, please contact the Building Control team by emailing buildingcontrol@guildford.gov.uk or 01483 444548.
Get in touch
Telephone: 01483 444545
buildingcontrol@guildford.gov.uk
We are here to help you.
What our customers say about us
"The service was very helpful and responsive."
"The building control surveyor was exceedingly helpful and speedy in their response."
"Very efficient and prompt, super advice and a problem solver."
"Many thanks for the professional advice and speed."
"Thanks for your help and speedy service."
"I feel that the service you give is top quality."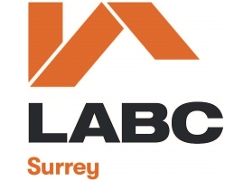 Related pages
Translate
Twitter feed
Follow