Parks, playgrounds and green spaces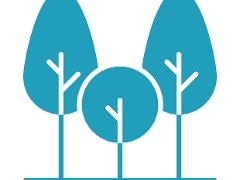 Our collection of parks and open spaces are an important part of what makes Guildford a green and family friendly borough. We manage 2,600 acres of open space including:
52 countryside sites
65 parks and gardens
34 playgrounds
a variety of outdoor sports facilities and park buildings
over two million trees
Thank you for respecting the countryside code when visiting the countryside or any of our green spaces.
Ranger team
The Rangers are a small mobile team who check our open spaces and sports facilities all year round. They can help answer queries about our parks, play areas and sports facilities. If you have any concerns or queries you can contact them on 07880 784947.
Ranger Team Christmas 2023 operating hours
| Date | Operational hours |
| --- | --- |
| Monday 18 December until Friday 22 December | 7am - 8.30pm |
| Saturday 23 December until Sunday 24 December | 7am - 6pm |
| Monday 25 December | No ranger available |
| Tuesday 26 December | 9am - 6.45pm (on call) |
| Wednesday 27 December until Sunday 31 December | 7am - 6.45pm |
| Monday 1 January | 9am - 6.45pm (on call) |
| Tuesday 2 January | 7am - 8.30pm |